You are here
Potential and challenges of Peru
Potential and challenges of Peru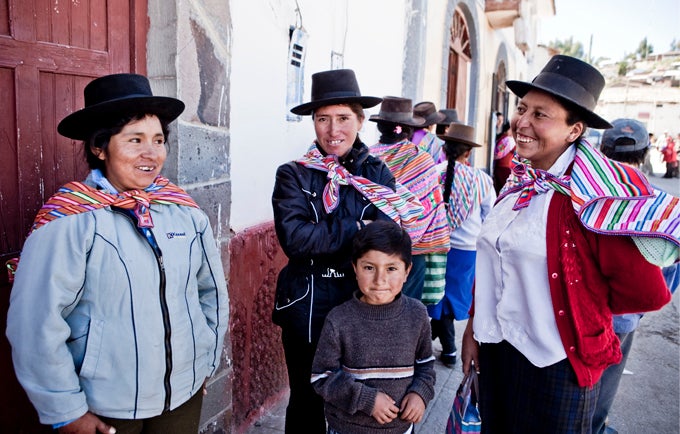 Peru is a multi-ethnic and multicultural country, with 24% of the population that defines itself as indigenous and 3%, Afro-descendant.
27% of its population is young, although population ageing is steadily advancing.
Inequities in the country are persistent. There are significant income, gender, generational, ethnic, cultural and territorial inequalities.
1 in 5 Peruvians is still poor. The Andean and Amazonian populations are more affected by poverty and the presence of the State in the territory is heterogeneous.
Many women die giving birth from preventable causes. This is due to the fact that access to sexual and reproductive health is hampered by territorial, legal, ethnic and cultural barriers. For example, in the Sierra there were 152.6 maternal deaths for every 1,000 live births between 2002 and 2011, while in Metropolitan Lima they amounted to 50.6 during the same period.
There is a low use of modern contraceptive methods. It is among the lowest in Latin America, stagnant at around 50% of women of childbearing age since 2000.
Teen pregnancy has increased. 1 in 7 adolescents is a mother or pregnant, 1 in 5 in the Andes and close to 1 in 3 in the Amazon. As of 2015, 4 mothers under 15 years of age were registered per day and 11 mothers of 15 years old.
Providing opportunities to young people is a condition to take advantage of the demographic bonus. In 2014, 16.9% of 15-to-29-year-olds were neither working nor studying.
High levels of gender-based violence persist. 7 out of 10 women have been victims of physical, sexual or psychological violence by their partners at least once.
The 2017 Census will be crucial for monitoring the Sustainable Development Goals (SDGs) and for mapping development gaps. The country will thus continue to strengthen its National Statistical System.
Peru is highly vulnerable to natural disasters. More than 10 million people have required humanitarian assistance in the last 15 years.