Related Content
Statement by UNFPA Executive Director Dr. Natalia Kanem on the International Day of the Midwife As the world battles COVID-19, women continue to get...
Guidelines to promote measures with a gender perspective that guarantee the rights of everyone against the coronavirus (COVID-19).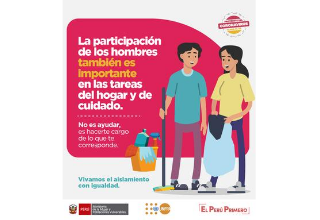 Graphic design elements developed as part of the campaign "Let's live isolation with equality" during the state of emergency held over by the United...
Pages