Related Content
Statement by Natalia Kanem, Executive Director of UNFPA on the occasion of World Population Day   The COVID-19 pandemic may have lasting consequences...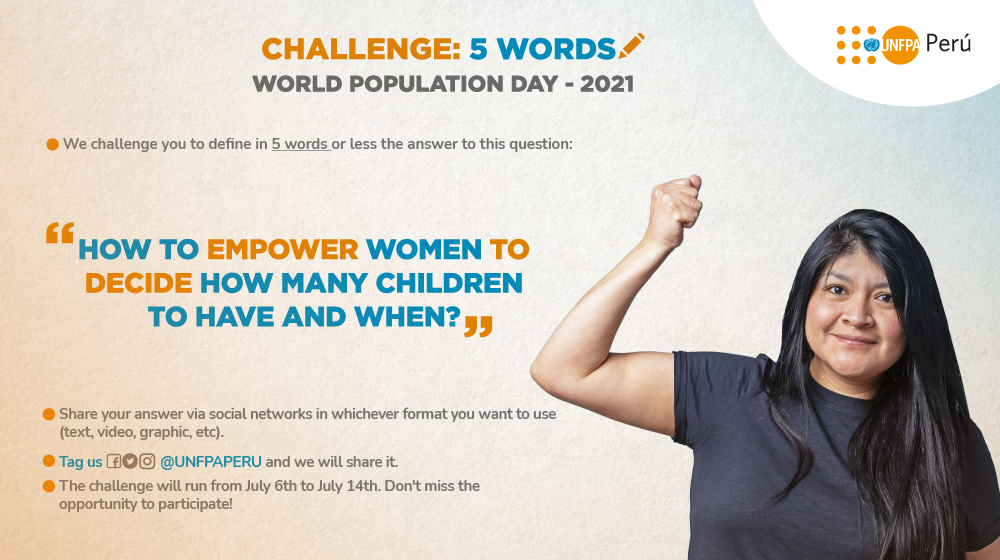 For this year's World Population Day commemoration, observed every July 11th, UNFPA in Peru has proposed a challenge called 5 WORDS. What is this ...
When Gianna Camacho said she wanted to study at the university, people close to her did not think she could make it. The situation has been...
Pages