Related Content
Statement by UNFPA Executive Director Dr. Natalia Kanem on World Population Day Peace in our world begins with peace in the home, as the United...
Guidelines to promote measures with a gender perspective that guarantee the rights of everyone against the coronavirus (COVID-19).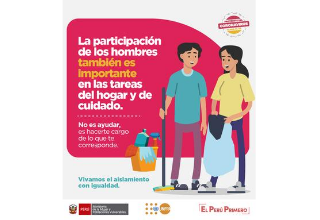 Graphic design elements developed as part of the campaign "Let's live isolation with equality" during the state of emergency held over by the United...
Pages